Our Queen Crumbles
The conclusion is already in place:
You have failed. The Queen is dead.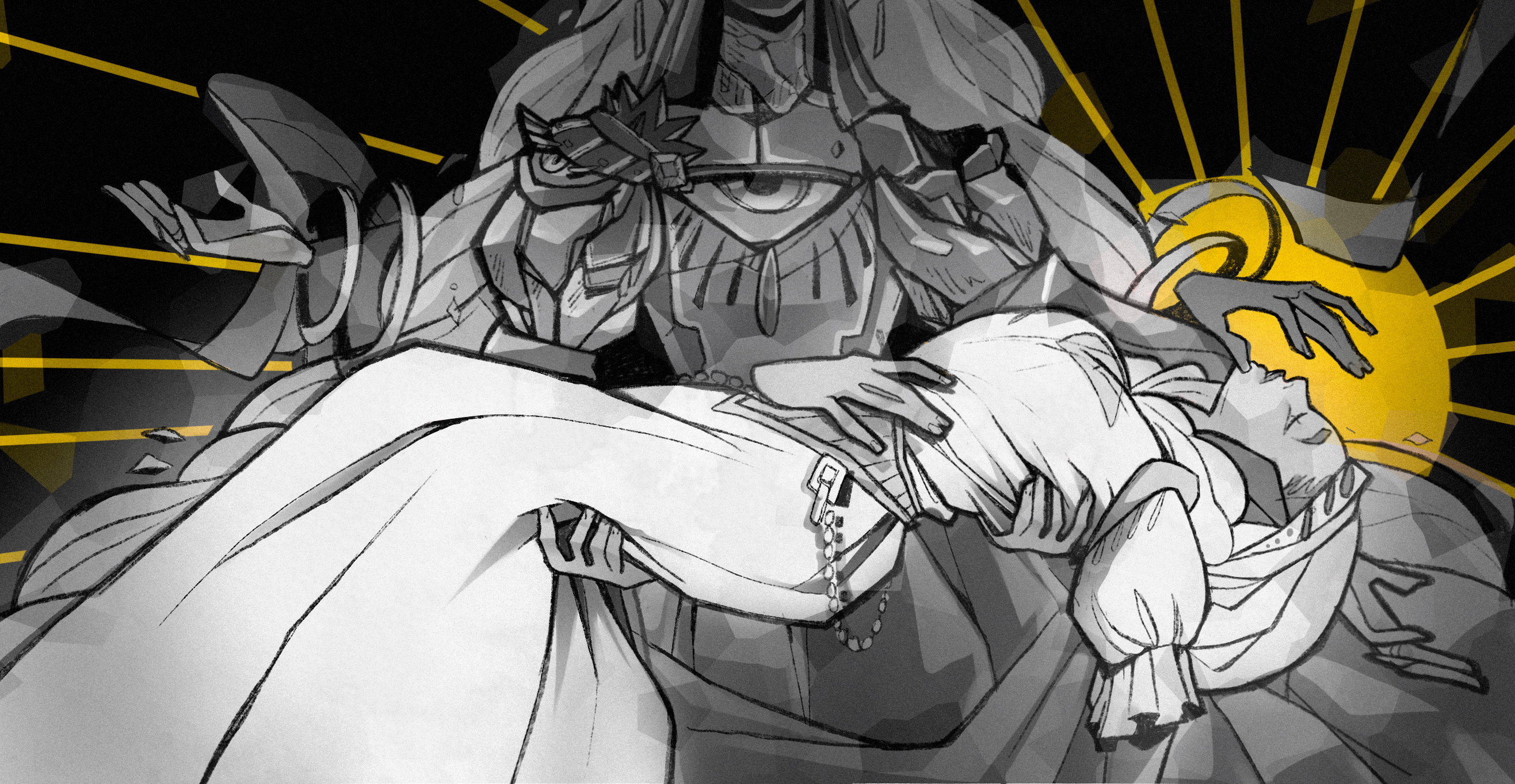 Our Queen Crumbles is a collaborative storytelling game about revenge, inevitable death, and saying goodbye to those you love. It is also a game about a group of travelers searching a wild land for the Assassin who killed their Queen. You will take on the role of The Knight of Whispers, The Gravity Witch, The Hangman Golem, and The Bloody Historian, the four most loyal retainers of a once great Queen. Pursue the Queen's killer to the Tree Under the Mountain and use what time you have left to say farewell.
This is a GM-less game for 2-4 players, and should take about 2-3 hours to play.
Our Queen Crumbles: Retainers is an expansion for the game which includes 1 alternate Queen, 1 alternate Assassin, and 13 new characters . The expansion comes with the base game, no need to buy anything extra.

Purchasing the game gives you access to the following files:
OQC_Web.pdf (Our Queen Crumbles, for screen viewing)
OQC_Sheets.pdf (Character Sheets, for home printing)
OQC_Websheets.xlsx (Upload to Google Sheets for online play)
OQC_Retainers_Web.pdf (Expansion: 15 new characters)
Claypit.pdf (Party-game hack of OQC)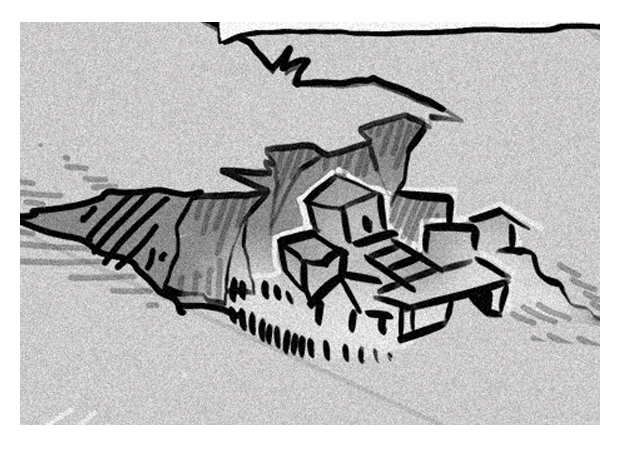 The Golems of Claypit is a hack of Our Queen Crumbles. It uses the same character-revelation mechanics designed for OQC, but focuses on a much smaller-scale story about personal fulfillment and purpose. It is a game for at least 6 people, and only takes about 45 minutes of casual conversation to play. The Golems of Claypit was co-written with Adam Vass of World Champ Game Co, layout and art by Adam Vass.
Purchase
In order to download this game you must purchase it at or above the minimum price of $9 USD. You will get access to the following files:
OQC_Retainers_Web.pdf
15 MB
Comments
Log in with itch.io to leave a comment.
Hi there. Any feasibility of playing this solo?
Hey! I haven't tried playing solo, but it could definitely be adapted with a little creativity! I'd recommend just playing all the characters at once, and choose who you want in each scene. Otherwise the game should work perfect for journaling or solo play.
I adore this game! It has such so much going on. It feels grounded and surreal, whimsical and deeply sad. Such a lovely mix of things.
Finished a session today and I'm excited to see what comes out next time. We played with 2 players and that worked wonderfully (in case people wonder if it is able to function for that amount of players 😁)
Hi there!
Just curious, how strict is the 4 player limit? (I only ask as our group is made up of 5 people).
5 players should be fine! I would recommend adding a character from the expansion rather than having 2 of the same character, but otherwise everything should work just fine.
I dunno what the etiquette is here but I ordered a physical copy from Floating Chair and am wondering if it's possible to get the PDFs/Claypit? Really excited to play this!
Yes definitely! I'll DM you a key
Great game! I've just played it for the first time, and it was really fun. The game makes you improvise a lot, and it's interesting how a story that we hadn't thought of before is created as we play. It's a very good option for playing a role game without the need to prepare a session.
Thanks for the game!
The game looks beautiful, but when I open the files in the Adobe Reader iOS app all the text is broken.
Edit: I fixed the PDF and re-uploaded it! It should work fine now on mobile PDF readers.